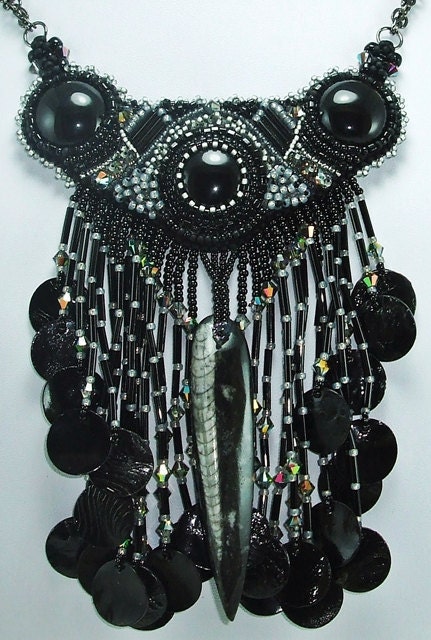 Orthoceras Fossil Necklace
This wonderful beaded bib necklace was created using a Ancient Fossil as the focal point, called Orthoceras. the Orthoceras was an Ancient Squid like animal. Did you know that people with a Squid totem have the ability to read the moods of those around them? Squids us light, color and form to communicate and those with this totem have this ability also. Just think this dagger like fossil is over a million years o...
Click Here to Visit My Etsy Shop!